Now available by road and river access as well as fly-in.
Please call for rates.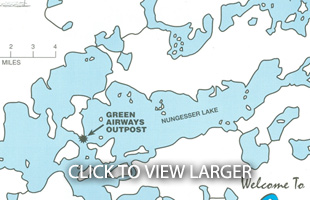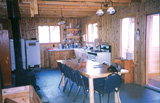 Our remote outpost, has all the comforts that one can expect in an outpost. Drive/River access, as well as options for fly-in. All boats are 16′ Lunds with 20 h.p. 4 stroke Honda motors.
This large, modern 10 person outpost is 34 air miles north of Red Lake. Featuring a solar system for lighting, and water on demand; including hot and cold shower, and a flush toilet. Treat yourself to a beautiful cabin on a sand beach on a great lake. 7 day fishing trips.
This beautiful camp is accessible in the winter as well, inquire about our ice fishing packages!
Nungesser has over 20 miles of navigable waters (total of 18, 674 acres) with numerous bays, large weed beds, reefs and islands that are home to large Northern and Walleye.